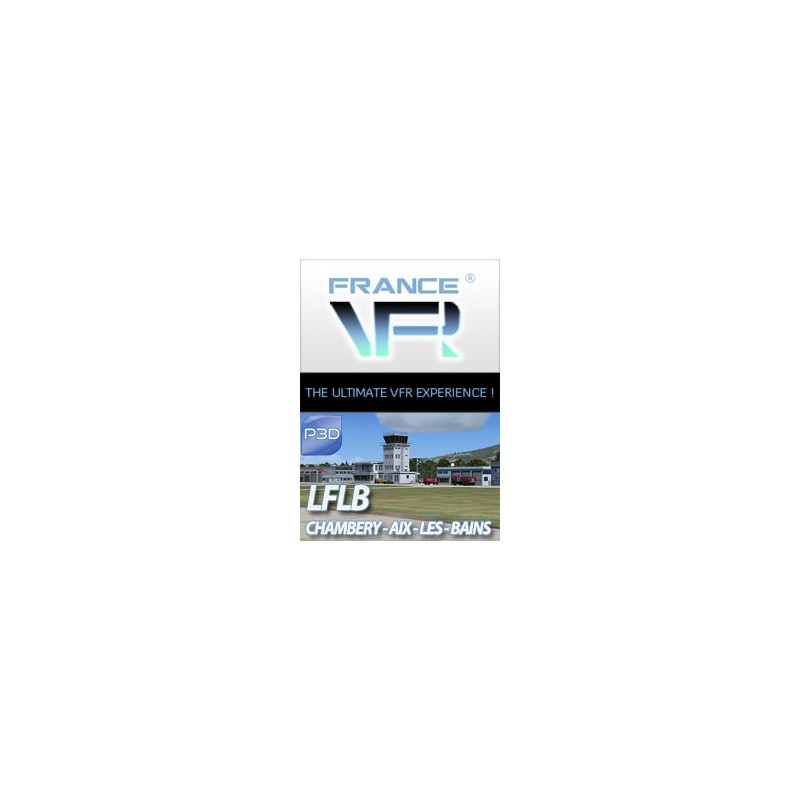  
LFLB - Chambery Aix-les-Bains for P3D
"LFLB - Chambery Aix-les-Bains" models Chambéry Aix-les-Bains airport (Dpt73) in extremely detailed fashion including numerous animations, high definition ground textures as well as corresponding night textures. The stage can be used stand-alone or in addition to Rhone-Alpes VFR Vol.1. It is designed to adapt to any type of relief (Mesh) installed in your simulator.
Data sheet
Release date

8/4/2020

Compatibility

P3Dv4

Size on disk

205 Mo

Number of file(s)

1
Characteristics
Ground textures from 0.25 to 0.5 meters / pixel resolution from aerial photos reworked for optimal visual rendering (summer only) and including night textures.

Autogenous buildings and vegetation provided for each platform including night textures.

Autonomous operation or in addition to the Rhone-Alpes VFR Vol.1 scene without modification.

Removed platform effects around aerodromes (slopes).

Road traffic near the platform.

Geo-referenced alignment ensuring maximum compatibility with future add-ons installed in the same area.

Development process 100% compliant with SDK (System Development Kit) specifications, ensuring maximum compatibility when new versions arrive.

SIA - VAC - IAC - APT - ARRDEP cards supplied.
Important!
The flying club AI planes visible on some screenshots are those of the "Trafic France" product which is available separately and references more than 2000 flying club planes. The decoration visible around the airport comes from the Rhone-Alpes VFR Vol.1 scene for p3D.
You might also like