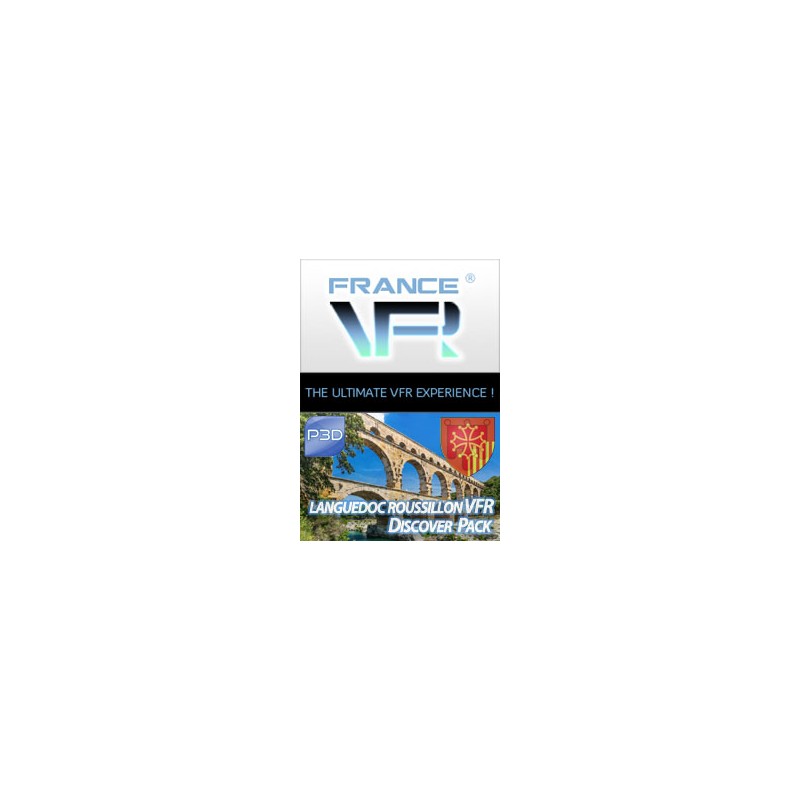  
Discover Pack Languedoc-Roussillon for P3D
The "VFR Discover" range of scenes has been designed to promote the practice of simulated VFR flight by offering regional sightseeing tours accompanied by numerous text and voice comments. These comments are accessible in flight via beacons that need only be approached, and describe certain tourist, geographical, cultural and / or historical aspects of the places overflown. Flight plans are also provided if you prefer to be guided ...
A number of missions are also available for each of the VFR Discover scenes including a pre-flight briefing explaining the means and objectives of each mission (single and multi-player versions).
Data sheet
Release date

Compatibility

P3Dv4

Size on disk

Number of file(s)

1
Characteristics
More than 200 points of interest to fly over freely or via a specific flight plan

Text and voice comments for each point of interest flown over (speech synthesis in French only under Windows® 8 or later)

Missions provided with pre-flight briefings included

Compatible with all France VFR® scenes from the VFR Regional or PHOTO HD range
This product is also perfectly complementary to our PhotoHD, VFR Régional and Trafic France scenes.
WARNING !
Some missions provided as a bonus may require the prior installation of another France VFR® addon, such as a VFR Regional, HD PHOTO or Traffic FRANCE scene.
You might also like