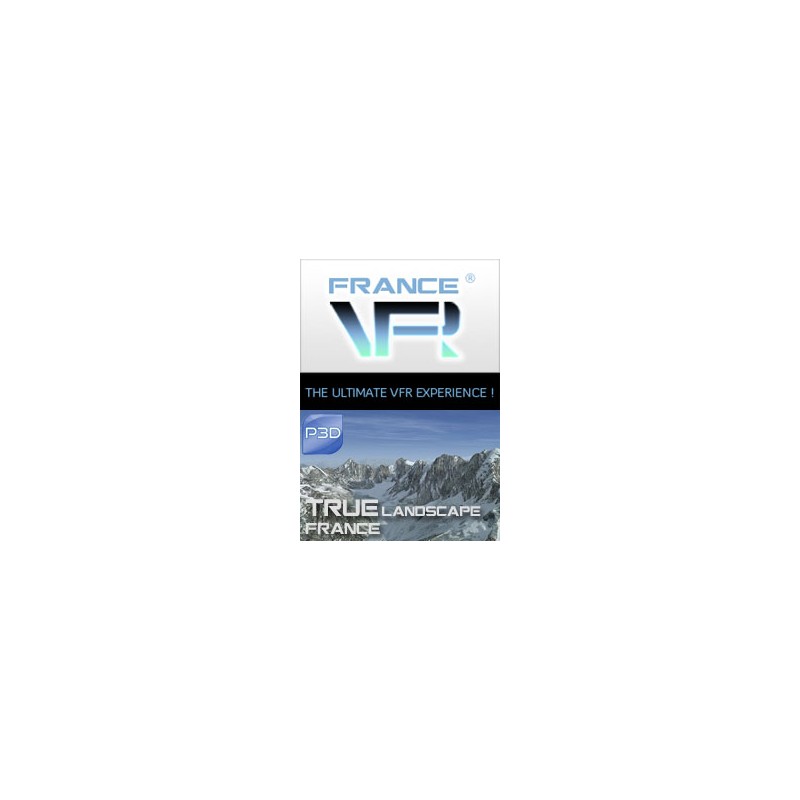  
TRUELANDSCAPE - FRANCE FOR P3D
"TRUElandscape - FRANCE" is a scenic complement for Lockheed Martin® Prepar3D® which treats the entire French territory by installing a new completely redefined and optimized decor, in particular with regard to the nature of the soils and the precision of the hydrographic network, this in order to bring the essential realism to the practice of VFR flight. The ambition of this product is to offer a real benchmark in VFR flight for simulated air navigation. TRUElandscape is a particularly light solution which provides the simer with the visual elements essential for VFR flight, in addition to the entire radionav infrastructure. It thus becomes possible to prepare navigations with relevant turning points, reporting points etc.and to carry them out in homogeneous and immersive conditions throughout the territory.
"TRUElandscape - FRANCE" is the essential basic product for approaching VFR flight simulation in France.
Data sheet
Release date

09/04/2019

Compatibility

P3Dv4

Size on disk

3.5 Go

Number of file(s)

2
Characteristics
TRUElandscape modifies and adds:
The redefinition of all the coasts and the hydrographic network.

The reassignment of all field classes covering France and Corsica.

The redefinition of urban, peri-urban, industrial and commercial areas, ports, etc.

Redefining the plots of deciduous, mixed coniferous, young, etc. forests.

The qualification of coastlines, sandy beaches, dunes, rocks, moors, etc.

TRUElandscape maintains rail and road networks without altering them.

TRUElandscape preserves the seasonal and night textures.
Remarks
"TRUElandscape - FRANCE" is compatible with all types of mesh, landclass or photo type complements and must be positioned in the scene library above "mesh" scenes and below "photo" scenes. Its installation does not modify any element of your configuration and it can be activated or deactivated at will with a simple click.
"TRUElandscape - FRANCE" being built on geo-referenced data, we recommend the joint use of a high definition mesh such as the NEXTMesh France of France VFR®. Likewise, our product "Obstacles and landmarks VFR - FRANCE" is perfectly complementary.
You might also like