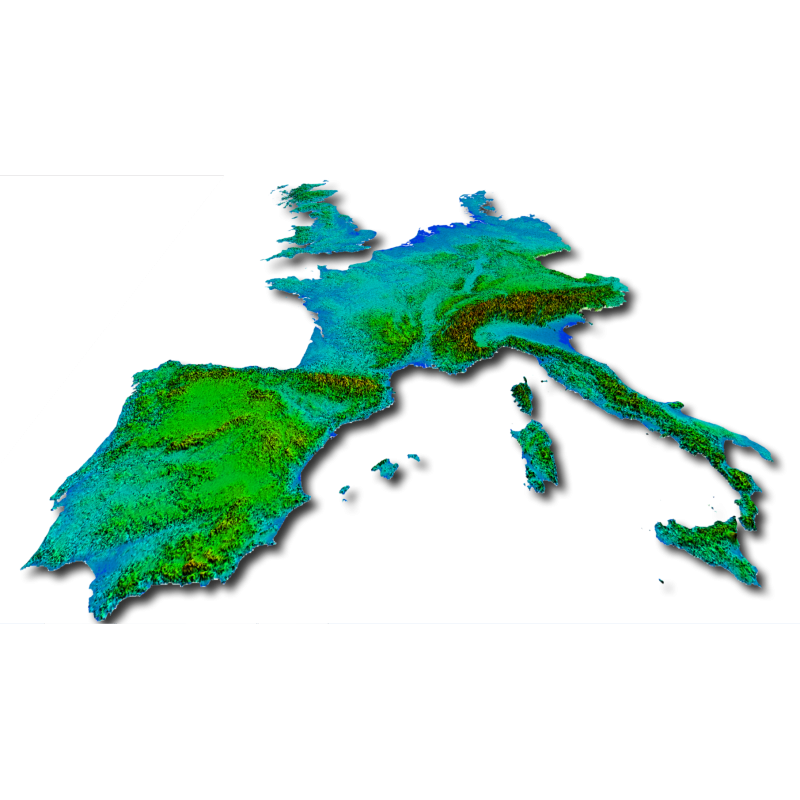  
NEXTMESH EUROPE - BUNDLE 19 METRES FOR P3D
The NEXTMesh EUROPE products range cover most of Western Europe with a division into 6 so-called "ULTRA HD" areas with a resolution of 4.75 meters, and this Bundle product grouping together all the countries limited to a resolution of 19 meters. This bundle product includes the following countries: Spain, Italy, Germany, Great Britain, Benelux, Switzerland/Austria and France.
The NEXTMESH EUROPE products range is fully compatible with P3D V2 to V5+
Each NEXTMesh EUROPE product is supplied with a bilingual French/English installer for P3D that automates the installation and registration procedure in the simulator!
Data sheet
Release date

20/12/2022

Compatibility

P3Dv5-v4

Size on disk

4 GB

Number of file(s)

3
Mesh résolution: 19m – Altitude accuracy < 15cm
Compatibility: P3Dv2 to P3Dv5+
NEXTMesh EUROPE provides a terrain mesh coverage for several western european countries with a unique 4.75 meters resolution (LOD13). This bundled Western Europe product is resampled to a limited 19m resolution (LOD11).
This products range is not an upgrade from previous French or European mesh products but a new series based on ultra High Dedinition  data from the NEXTMap® Europe program (InterMap Technologies® USA).


- HD terrain mesh resolution (19 meters – LOD11) for every country
- Elevation data source : NEXTMap® Europe program by Intermap Technologies®
- Less than 15 cm vertical precision
- Optimal compiling compression ratio for better quality/performance compromize
- 0.5 degree x 1 degree grid splited files to optimize memory loading process
- Full compatibility with France VFR® photoreal sceneries
- Ability to combine NEXTMesh with other lower resolution generic meshes