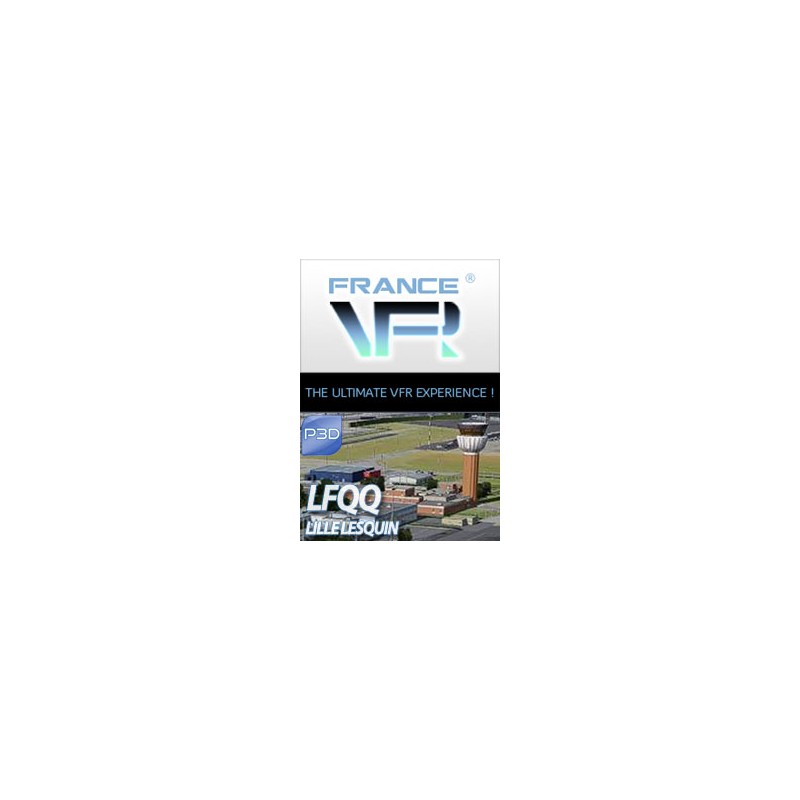  
LFQQ - Lille Lesquin for P3D
LFQQ - Lille Lesquin models Lille Lesquin airport (Dpt59) in extremely detailed fashion, including high definition ground textures as well as the corresponding night textures. The stage can be used stand-alone or in addition to the Nord Pas de Calais VFR stage.
Data sheet
Release date

7/7/2020

Compatibility

P3Dv4

Size on disk

650 Mo

Number of file(s)

1
Characteristics
Extremely detailed Lille Lesquin airport modeled with its surroundings.

High definition photo-realistic terrain textures with night textures.

Specific autogen included for the whole area.

Road traffic near the platform included.

Many specific and generic 3D objects.

Autonomous operation or in addition to the Nord Pas de Calais VFR scene.

SIA - VAC - IAC - ARRDEP cards supplied.
Important!
The flying club AI planes visible on some screenshots are those of the "Trafic France" product available separately and which references more than 2000 flying club planes.
You might also like