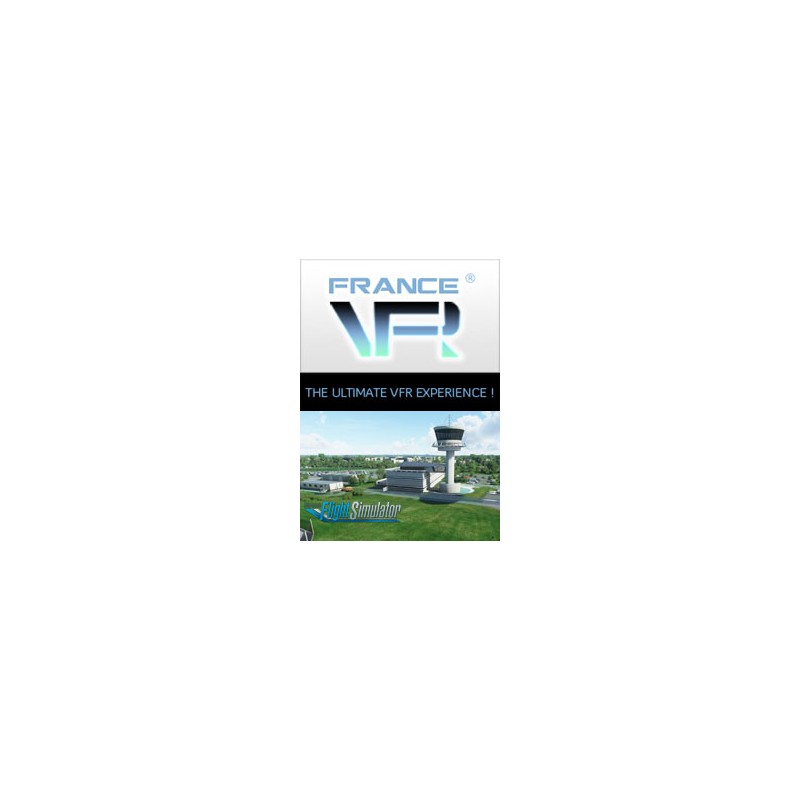  
LFRB - Brest Bretagne for MSFS
Brest Bretagne Airport is a French international airport located in the city of Guipavas just north-est of Brest in the Finistère department in the Grand-Ouest region.
LFRB - Brest Bretagne is an airport add-on for Microsoft® Flight Simulator® from the Airport FRANCE Pack #1 which models Brest Bretagne airport in extremely detailed fashion, including airport buildings, textures and ground markings as well as its night lights and many objects on the platform.
Particular emphasis was placed on maximum respect for aeronautical data: beacons, markings, runway profiles and global integration.
Data sheet
Release date

28/05/2021

Compatibility

MSFS

Size on disk

250 Mo

Number of file(s)

1
The Airports FRANCE range for Microsoft® Flight Simulator® has been designed to offer once completed about 30 of the most famous and/or frequented French commercial airports.
Our goal for all the products in this range is above all to offer mixed IFR/VFR platforms offering the best possible compromise between homogeneity, visual rendering and search for realism while offering very attractive prices through "bundles" grouping several airports in one package.
PRODUCT FEATURES
Detailed ground markings.
High resolution photo-realistic custom ground texture.
Specific photo-realistic 3D building.
Vegetation reworked on the platform and its surroundings.
Realistic night lighting reworked.
Compatible with our VFR FRANCE product range..
Geo-referenced data for maximum compatibility with future add-ons installed on the same area.
Development process 100% SDK (System Developement Kit) specifications compliant, ensuring maximum compatibility with new releases.
SIA – VAC – IAC – APT – ARRDEP charts provided.