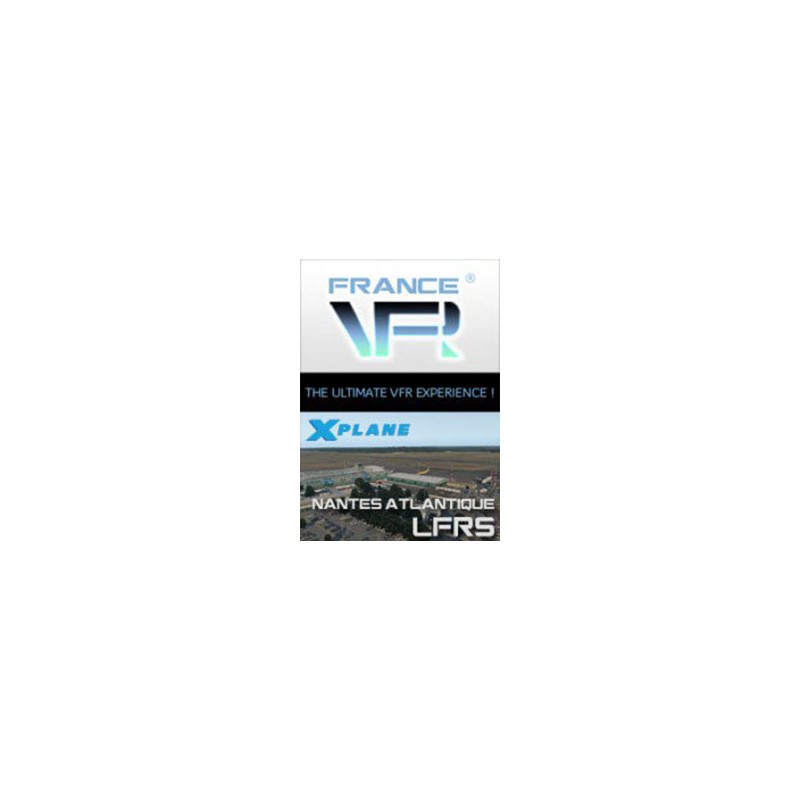  
LFRS - Nantes Atlantique for X-PLANE
LFRS - Nantes Atlantique models Nantes airport (Dpt44) in extremely detailed fashion including numerous animations, high definition ground textures as well as an extremely realistic night rendering. The scene includes the airport area but also the surrounding environment, factories, industrial zones ...
Data sheet
Release date

04/03/2018

Compatibility

X-Plane

Size on disk

460 Mo

Number of file(s)

1
Characteristics
Extremely detailed Nantes Atlantique airport modeled with its surroundings.

High definition photo-realistic terrain textures (25cm).

Extremely detailed and realistic night environment.

Many specific and generic 3D objects and animations.

Design independent of relief (all meshes are compatible).

Support for SAM version 2 marshallers and animated jetways included.

SIA - VAC - IAC - ARRDEP cards supplied.